National Conference on Health Disparities
The purpose is to emphasize the role of social determinants (such as race, poverty, low education levels, public safety, environmental quality and inadequate housing), personal responsibility and prevention in initiatives that reduce health disparities. The conferences also incorporate historical context, proven strategies and visionary thinking to offer guidance to those individuals, communities, health care providers, funding agencies, political leaders and public policy makers who seek reduction and elimination of health disparities. Below you will find available agendas, reports, & photo galleries for each conference held from 2007-2022.
For information regarding the National Conference on Health Disparities, please contact Dr. Lloyd Moore, Esq., via email at lmoore@moorecompanies.com or Ms. Monique Hill, MSW.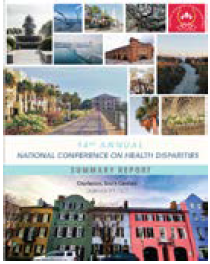 14th NCHD
September 8-9, 2022
Charleston, SC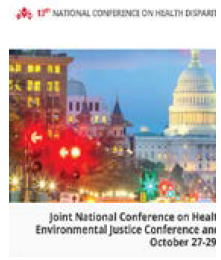 13th NCHD
October 27-29, 2021
Philadelphia, PA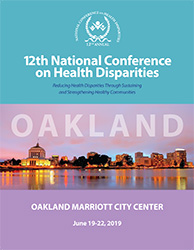 12th NCHD
June 19-22, 2019
Oakland, CA
Program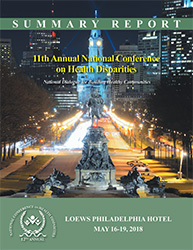 11th NCHD
May 16-19, 2018
Philadelphia
Summary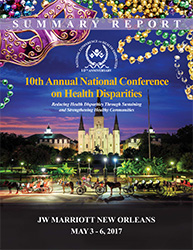 10th NCHD
May 3-6, 2017
New Orleans, LA
Summary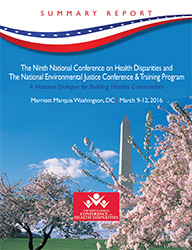 9th NCHD
March 9-12, 2016
Washington, DC
Summary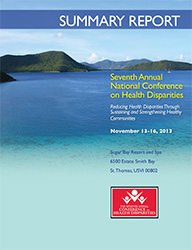 7th NCHD
November 13-16, 2013
St. Thomas, USVI
Summary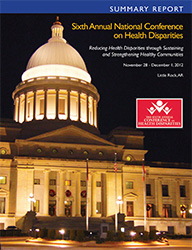 6th NCHD
November 28 - December 1, 2012
Little Rock, AR
Summary