Fourth Annual National Conference On Health Disparities speaker bios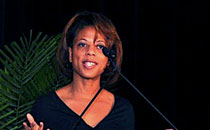 Melody Barnes
Melody Barnes is President Obama's Domestic Policy Advisor and the Director of the Domestic Policy Council, which coordinates the domestic policy-making process in the White House. Prior to her White House appointment, Ms. Barnes was the Executive Vice-President for Policy at the Center for American Progress. From 1995-2003 she served as Chief Counsel to Sen. Edward M. Kennedy on the Senate Judiciary Committee.
Ms. Barnes received her bachelor's degree from the University of North Carolina and her law degree from the University of Michigan.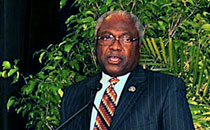 James E. Clyburn
Clyburn represents the 6th Congressional District of South Carolina in the U.S. House of Representatives.
Clyburn will be the leadership liaison to the Appropriations Committee and one of the Democratic Caucus' primary liaisons to the White House. Working with the internal caucuses, he'll play a prominent role in messaging and outreach.
When Clyburn came to Congress in 1993, he was elected co-President of his Freshman class and quickly rose through leadership ranks. He was elected Chairman of the Congressional Black Caucus in 1999, and his reputation as a leader and consensus-builder helped him win a difficult three-way race for House Democratic Caucus Vice Chair in 2002. Three years later, he was unanimously elected Chair of the Democratic Caucus. When Democrats regained the House majority in 2006, Congressman Clyburn was elevated by his colleagues to House Majority Whip.
As a national leader he has worked to respond to the needs of America's diverse communities. He championed rural communities supporting the development of regional water projects, community health centers, and broadband connections.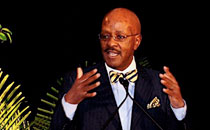 Thurman Evans, MD, Ph.D.
Dr. Thurman Evans is a motivational speaker, author and management consultant in the fields of health, wellness and personal achievement. Dr. Evans serves as Pastor at Morning Star Community Christian Center, Inc.
Evans has had a distinguished career in the corporate world, is the author of four books and maintains an active schedule as a speaker and leader.
Dr. Evans earned his Ph.D. in Theological Studies from United Christian College, his MD degree and a BS in biology from Howard University.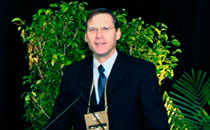 Raymond S. Greenberg, MD, Ph.D.
Dr. Ray Greenberg became President of the Medical University of South Carolina in January of 2000.
As President, Dr. Greenberg has placed a strong emphasis on statewide outreach and collaboration. During this time the state's three research universities and four largest teaching hospitals have joined together in the formation of Health Sciences South Carolina – an unprecedented collaboration to improve health, advance medical research, and stimulate economic development.
Prior to coming to Charleston, Dr. Greenberg served on the medical school faculty at Emory University and was the founding dean of the Rollins School of the Public Health there.
Dr. Greenberg earned a medical degree from Duke University, a master's degree from Harvard, and bachelors and doctoral degrees from the University of North Carolina.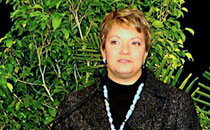 Lisa P. Jackson, MChE
Administrator Lisa P. Jackson, MChE, leads the Environmental Protection Agency's (EPA) efforts to protect the health and environment for all Americans. Ms. Jackson is the first African-American to serve as EPA Administrator. She has made it a priority to focus on vulnerable groups including children, the elderly, and low-income communities that are particularly susceptible to environmental and health threats.
Before becoming EPA's Administrator, Jackson served as Chief of Staff to New Jersey Governor Jon S. Corzine and Commissioner of the state's Department of Environmental Protection (DEP). Prior to joining DEP, she worked for 16 years as an employee of the U.S. EPA
Ms. Jackson is a summa cum laude graduate of Tulane University and earned a master's degree in chemical engineering from Princeton University.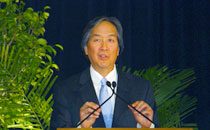 Howard K. Koh, MD, MPH
Dr. Howard Koh serves as the Assistant Secretary for Health for the U.S. Department of Health and Human Services (HHS). In this roll, Dr. Koh oversees the HHS Office of Public Health and Science, the Commissioned Corps of the U.S. Public Health and the Office of the Surgeon General. He also serves as senior public health advisor to the Secretary.
Dr. Koh previously served as the Harvey V. Fineberg Professor of Public Health, Associate Dean for Public Health Practice and Director of Public Health Practice at Harvard University.
Dr. Koh graduated from Yale College and Yale University School of Medicine and earned a Masters of Public Health Degree from Boston University.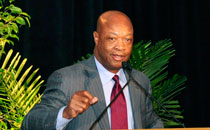 John Ruffin, Ph.D.
Dr. Ruffin is the Director of the National Institute on Minority Health and Health Disparities (NCMHD). In this role he provides leadership and direction for the minority health and research activities of the National Institutes of Health (NIH).
For almost 20 years, he has led the transformation of the NIH minority health and health disparities research agenda from a programmatic concept to an Institutional reality. Under his leadership, NIH has developed its first comprehensive strategic plan for addressing health disparities.
Dr. Ruffin received a B.S. in Biology from Dillard University, a M.S. in Biology from Atlanta University and Ph.D. from Kansas State University. He completed post-doctoral studies at Harvard University.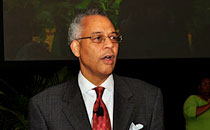 Reed V. Tuckson, MD, FACP
Dr. Tuckson is currently Executive Vice President and Chief of Medical Affairs at UnitedHealth Group. He is responsible for working with all of the company's business units to improve the quality and efficiency of health services.
Formerly, Dr. Tuckson served as Senior Vice President for the American Medical Association (AMA), President of the Charles R. Drew University of Medicine and Science in Los Angeles, Senior Vice President of Programs of the March of Dimes Birth Defects Foundation and is a former Commissioner of Public Health for the District of Columbia.
Dr. Tuckson is a graduate of Howard University, Georgetown University School of Medicine and the Hospital of the University of Pennsylvania's General Internal Medicine Residency and Fellowship Programs.